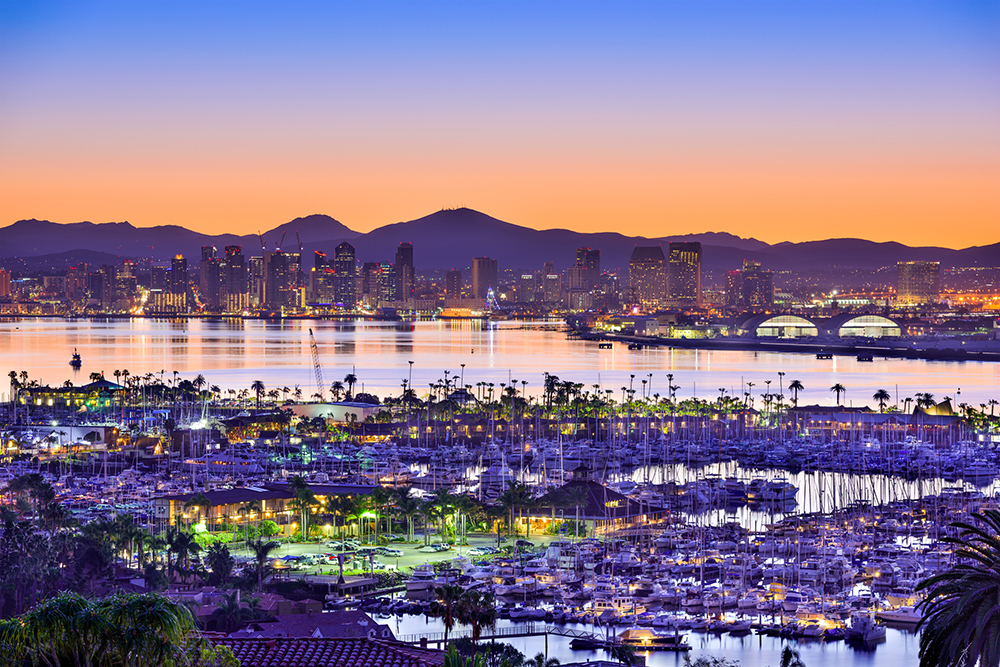 West of downtown San Diego, you'll find Point Loma, Harbor Island, and Shelter Island, all of which offer great restaurants, activities, a variety of accommodations, and stunning views of San Diego's skyline.
Point Loma is home to the Cabrillo National Monument commemorating the landing of Juan Rodriguez Cabrillo, who sailed his ship the San Salvador into San Diego Bay in 1542, to become the first European to set foot in California. Contemplate his remarkable journey as you stand next to the statue of Cabrillo and enjoy sweeping views of the bay and downtown San Diego skyline. Visit the Old Point Loma Lighthouse and discover some of the best tide pooling in San Diego, when low tide reveals flowery anemones, crabs, mollusks and a myriad of other sea creatures inhabiting the reef. Point Loma is also home to the Fort Rosecrans National Cemetery, a solemn memorial for those who have served our country and a tranquil setting for reflection.
A peninsular neighborhood by the bay with a strong boating culture, Point Loma is centered on seafood, outdoor activities, and charming mom-and-pop shops in Point Loma Village. It's also near Sunset Cliffs Natural Park, which has a flat cliffside trail and great sunset views. The homes are expensive and the schools are top-rated.

Sorry we are experiencing system issues. Please try again.